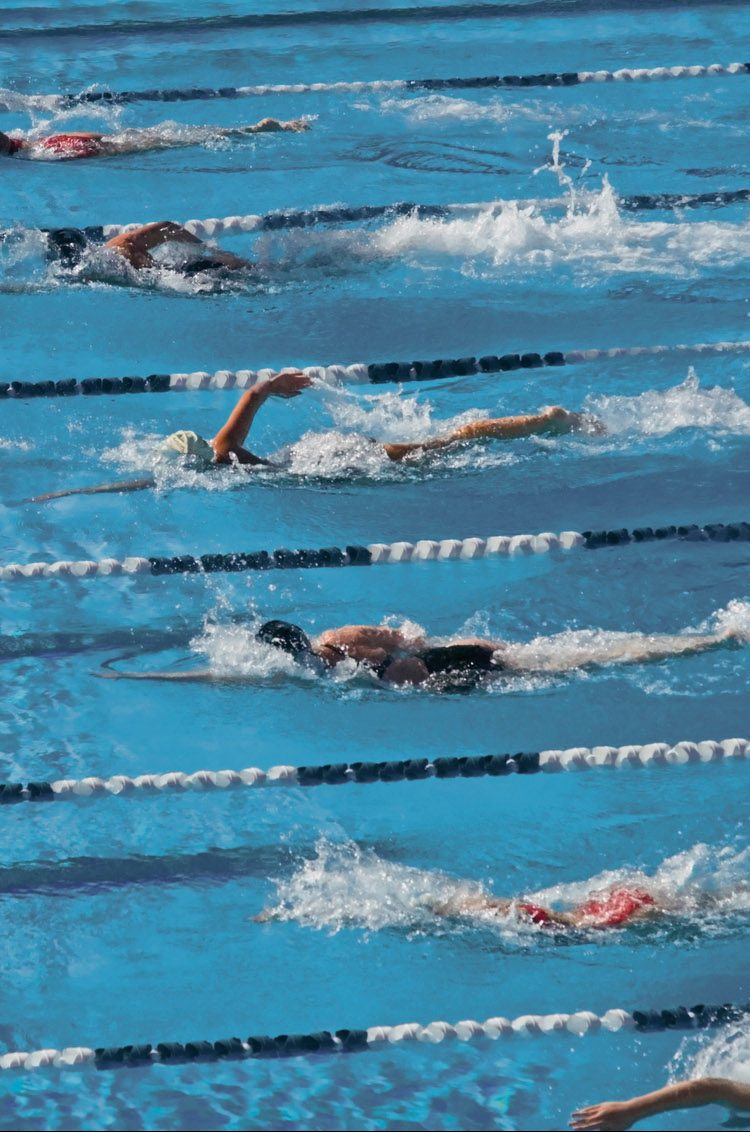 ---
Dual Meets
Dual meets are a lot of fun, but can be confusing to a new swimmer. Here are some things that might be helpful to a newcomer or an experienced team member.
5:00pm for home meets
5:30pm for away meets
When you arrive to the pool you should already be marked with your initials and age (or swimmer #) on each arm and events that you will be swimming. See one of the coaches to let them know you are there and report to your age group area. The coaches will let you know when you can enter the pool and when warm-ups will begin.
Parents: be sure to bring lawn chairs to sit on. Our pool chairs go fast! Other optional items to bring include: towels, caps, T-shirts, drinks, snacks, sweats (it can get chilly when the sun goes down), games, cards and/or other small items to keep your swimmer occupied in between their events. Also, our meets can be lengthy due to the large number of swimmers on our team and the other teams that we swim. Our main objective at Eagle Ridge is to let every swimmer have the opportunity to swim an event. Please be patient and try to understand that our first and primary goal this swim season is to let the swimmers have fun and allow them to participate in each meet.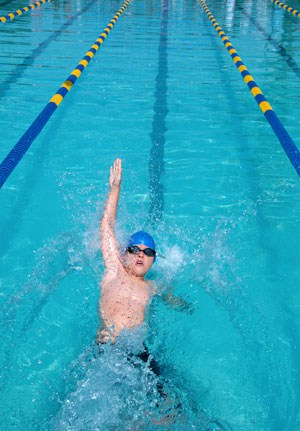 ---
meet and practice policies
It is important that our children as swim team members are aware that the pool rules apply to all swimmers at all times. Pool rules are in effect to maintain our safety. Swimmers waiting for the next scheduled practice should not enter the water until their practice time starts. If remaining after your practice time please change suits so you are not in your swim team suit. All swimmers must be on time for their scheduled practice and meet warm-ups.
Disruptive conduct of any kind (profanity, un-sportsmanlike conduct, refusing to participate, lack of cooperation, etc) will result in dismissal from practice or a swim meet. The coaches base their "swimmer entries" on an overall team strategy. If you end up swimming an event that you normally don't swim, there is a strategic reason for the coaching staff's decision.
During a swim meet, swimmers are responsible for staying in their designated age group areas at all times. If a swimmer needs to leave this area for any reason, they must inform their kid pusher or the clerk of course before doing so. Failure to comply with this rule may result in missing your event as the starter/clerks will not delay a race to search for a missing swimmer.
main event swimmers
Which swimmers participate in the main events? We, as coaches, have decided that the swimmers in the main events will be chosen at the "coach's discretion". Our decision will be based mostly on the swimmers' times. Consistency of times and performance will also be taken into consideration both at meets and at practices.
Attendance: although there will not be a specific policy, practice attitude and stroke legality will play a major role in our main event decision. Our main goal is to encourage teamwork, participation, and improvement. The Eagle Ridge Swim Team and its coaches value swimmers in every heat and encourage every swimmer to strive for a personal best time in every race.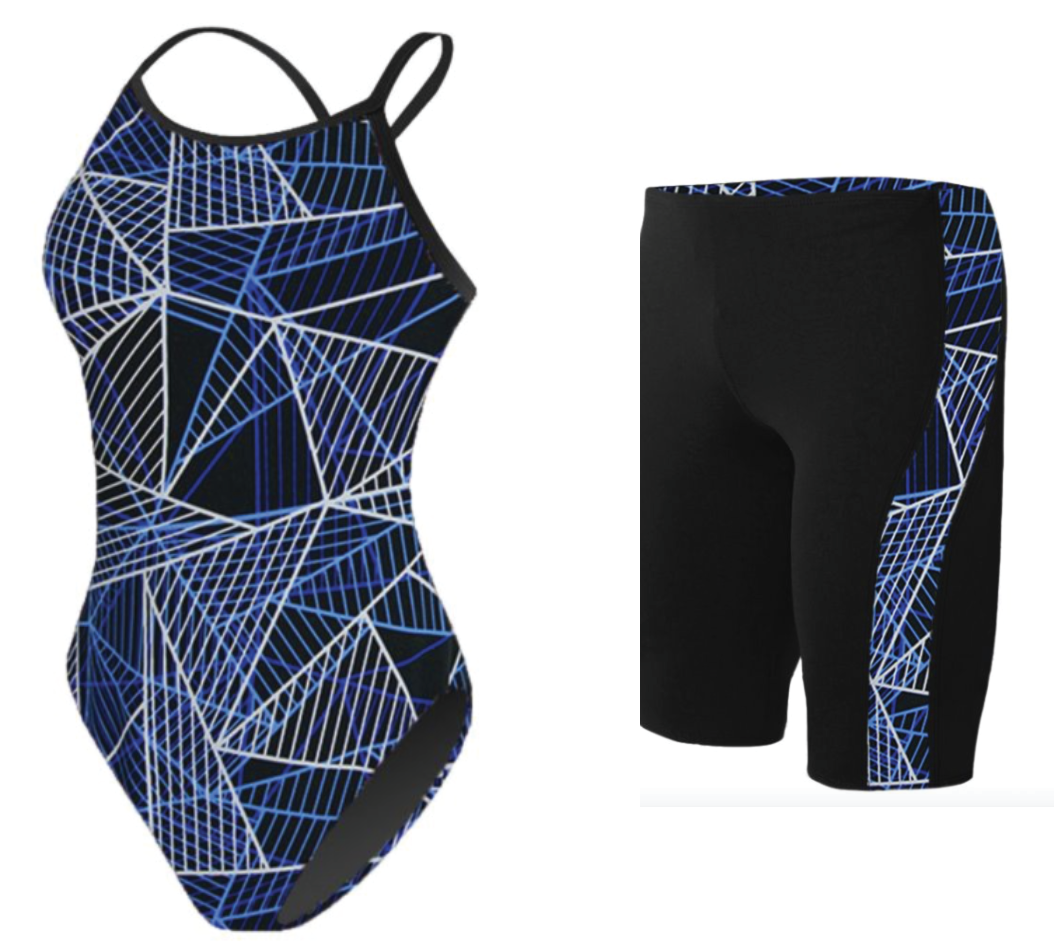 ---
2019 Swim Suits
Swim Suit Provider

All American Swim | 919.439.8678

Swim Suit Fittings

If you cannot be present at registration to try on and purchase your suit, you can contact All American Swim and they will have our team information so that you can order/pick up your suit.

Pricing

Girls' suits = $25; Boys' jammers = $20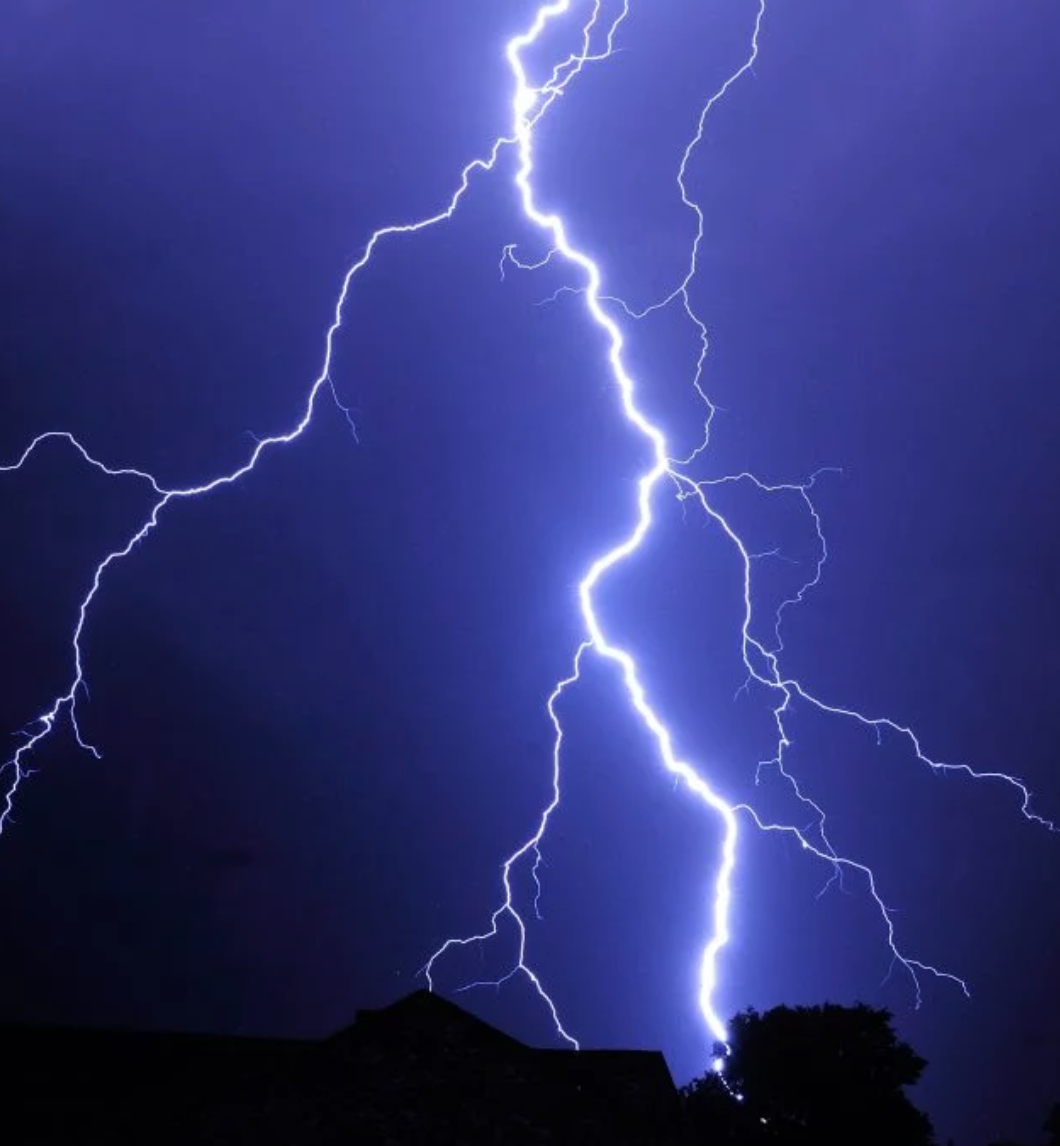 ---
weather policy
Rain alone is not grounds for delaying or rescheduling a meet. Please show up at the meet at the proper time even if it seems that weather may in some way impact the event. If at all possible, a meet will be run on the scheduled night for these reasons:
Inconvenience to the host club and staff to reschedule the following night.
Difficulty getting swimmers and workers back due to conflict with other activities. (This results in massive changes in the lineup and a possible change in the outcomes of the meet.)
Lightening and/or thunder results in at least 20 minute delays from the last occurrence. Decisions made by the two TSA reps concerning delays or rescheduling depends on the following:
When, during the meet, the storms occur, and
Current weather information available for the remainder of the evening.
TEAMS WILL FOLLOW THE POOL POLICY ON VACATING THE POOL AREA WHEN DANGEROUS WEATHER OCCURS.